Heavy Metal Baghdad was dope indeed.
These are some of my favorites:
Quote:
Documentary about an aspiring filmmaker's attempts to finance his dream project by finally completing the low-budget horror film he abandoned years before.
Quote:
Stand-Up Comedians reveal the art & occupational hazards of their craft.
Quote:
Daniel Johnston, manic-depressive genius singer/songwriter/artist is revealed in this portrait of madness, creativity and love
.
Quote:
A mixture of original interviews and archival footage and photographs sheds light on the life experiences of Mike Tyson.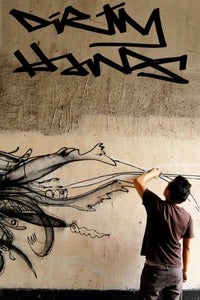 Quote:
Dirty Hands chronicles the life and career of David Choe from 2000 to 2007 as documented by his close friend and director, Harry Kim. The documentary reveals the highs and lows involved in the upwards trajectory of David's career using the same "no holds barred" style that makes his artwork so unique and sought-after. Ultimately, the film unveils a explicit yet personal story of the trials of a succeeding talent, inspirational to any artist.
Quote:
For over 50 years, Frank Frazetta dominated the art world with his images of fierce ... with an outstanding original score, it makes for a very original documentary
.
Quote:
After a vicious attacks leaves him brain-damaged and broke, Mark Hogancamp seeks recovery in "Marwencol", a 1/6th scale World War II-era town he creates in his backyard.