i was gonna make a topic similar to this, but before i ask the question i'll answer the question at hand.
i actualy cant answer the question at hand. shit is sad.
its really tough on young black actors these days. if the old heads mentioned in the first post are getting larger roles and the rest are being given to rappers then what are the young black actors who actually want to make their only career acting supposed to do. not to mention only being able to get the typical nigger roles hollywood throws on the floor for them.
maybe one person i can say is Jurnee Smolette. she was on full house as a kid. grew up to be super pretty and co starred in "The Great Debaters" with Denzel Washington. did a hell of a job in that.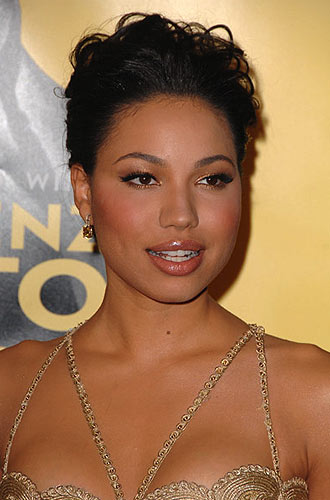 yes indeed, yes indeed. i think she has a real good future ahead of her.
the question i have is, what are some really good, well done black movies that depict black people as at least half way decent. i'm so tired of these nigger movies. we should be past that shit by now. one movie i can think of off the top is a movie from a couple years back called "30 Years to Life". granted half the cast was on the cosby show at one point but it was a good black movie. "Boomerang", although not cinema genius, showed black people in a succesful light. i know theres others but maybe someone knows some other movies i may not know about.
all apologies for the article.